Brad Thompson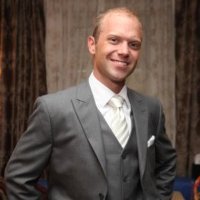 Brad Thompson helps clients who have been charged with serious traffic or criminal offenses in the Roanoke Valley, including speeding, reckless driving, DUI/DWI, alcohol offenses, drug offenses, and other matters. He has experience appearing in Virginia's General District Courts, Juvenile and Domestic Relations Courts, and Circuit Courts.
Brad is a former prosecutor with the Office of the Commonwealth's Attorney in Salem, Virginia. When you contact his office, he has one thought in mind: how he can use his experience as a prosecutor to help you obtain the best possible outcome in your case.
As a prosecutor, Brad investigated traffic, misdemeanor, and felony offenses. He regularly worked with law enforcement to prepare charging decisions. He also negotiated plea agreements. He understands that the government has awesome resources at its disposal; Brad believes that every client should have someone on their side ready to protect their rights in the courtroom.
During law school, Brad worked with the law firm of Weber and Pearson, P.C., where he prepared briefs before the United States Court of Appeals for the Fourth Circuit and assisted with federal narcotics investigations. He is a graduate of the Advanced DUI Training for Prosecutors and Law Enforcement in Williamsburg, Virginia, and the Trial Advocacy College.
Brad is an active member of the Church of the Holy Spirit and resides with his wife, Rachel Thompson, an immigration lawyer, in Salem, Virginia.
Professional Associations 
Salem/Roanoke County Bar Association
Virginia State Bar
Education
J.D., Liberty University School of Law
B.A., Eastern Michigan University
Bar Admissions
Telephone: (540) 375-2838
Fax: (540) 389-0595
Email: brad@bradthompsonlaw.com
Office Address
Brad Thompson Law
103 South College Avenue
Salem, Virginia 24153